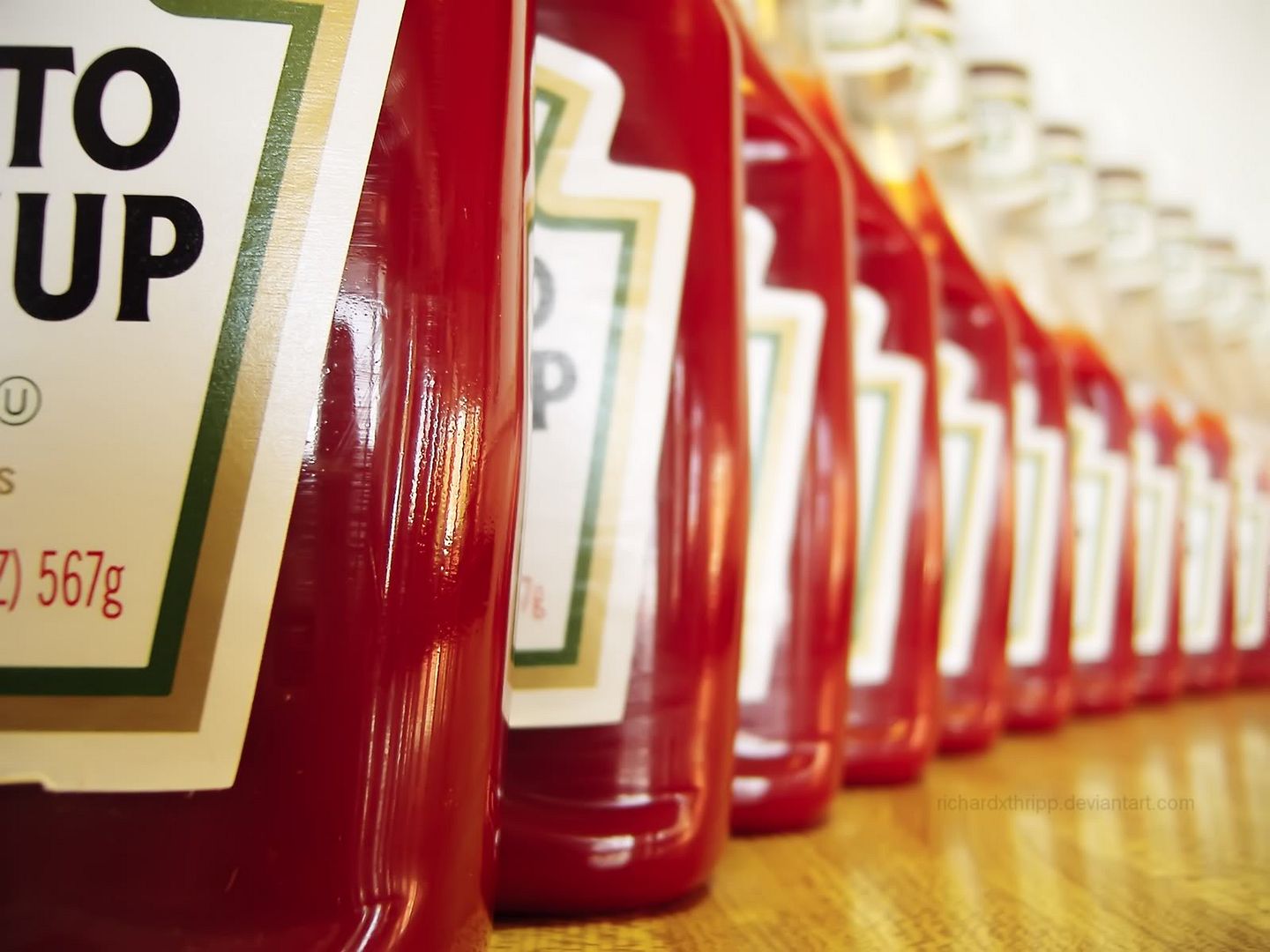 It is NO secret that ketchup is full of high fructose corn syrup, sugar and a lovely smattering of MSG- mmm.... Tasty! :) How about making your own- it doesn't take long, has no added preservatives, TASTES better and is better for ya!! Here are a few recipes..
1 cup sun dried tomatoes soaked ( save soaked water)
2 tbs apple cider vinegar
1 cup water ( include water from sun dried tomatoes)
blend until smooth- makes about 2 cups
Or if you don't have fresh....
1 (28-oz) can whole tomatoes in purée
1 medium onion, chopped
2 tablespoons olive oil
1 tablespoon tomato paste
2/3 cup packed dark brown sugar
1/2 cup cider vinegar
1/2 teaspoon salt
Purée tomatoes (with purée from can) in a blender until smooth.
Cook onion in oil in a 4-quart heavy saucepan over moderate heat, stirring, until softened, about 8 minutes. Add puréed tomatoes, tomato paste, brown sugar, vinegar, and salt and simmer, uncovered, stirring occasionally, until very thick, about 1 hour (stir more frequently toward end of cooking to prevent scorching).
Purée ketchup in 2 batches in blender until smooth (use caution when blending hot liquids). Chill, covered, at least 2 hours (for flavors to develop).
Both recipes can stay in fridge for 3 weeks